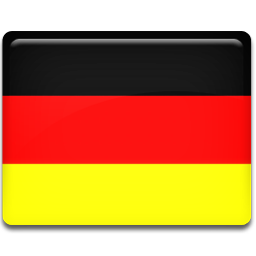 Turnier-Regeln
Zeitplan
ab 9:00 Registrierung & Briefing
10:00 Spiel 1
13:00 Spiel 2
16:00 Spiel 3
19:00 Preise & Verabschiedung
Turnier-Regeln
Das Turnier wir als Mannschafts-Turnier mit 3 Spielen durchgeführt. Jede Mannschaft besteht aus 4 Trainern und deren Teams. Falls sich weniger als 4 Teams anmelden wird das Turnier als Einzelspieler Turnier gespielt. Falls sich Einzelspieler anmelden werden sie vom Organisator zu einer Mannschaft zusammengestellt. Falls sich eine ungerade Anzahl von Mannschaften anmeldet spielen die drei letztplatzierten einen Dreier nach einer vorher festgelegten Kombination.
Es wird vollkommen nach den Regeln des World Cup VI gespielt. Wobei das erste Spiel mit dem Budget von Tag 1 gespielt, Spiel nach mit dem Budget von Tag 2 und Spiel 3 mit dem Budget von Tag 3, mit folgenden Ausnahmen:
Der Total Tier der Mannschaft darf nicht unter 8 liegen. Es müssen vier unterschiedliche Rassen in jeder Mannschaft sein.
Alle Coaches müssen mit die Spiele mit drei unterschiedlichen Teams spielen. Wer mit welchem Team spielt entscheidet die Mannschaft intern und wird erst mit der Bekanntgabe der Paarungen vor jeder Runde festgelegt.
Die Reihenfolge der Teams in den Runden 2 und 3 wird auf Basis der Performance des Teams im Turniers und nicht des Coaches festgelegt.
Bemalte Teams erhalten einen Punktebonus.
Die Regelung bezüglich der Skill Ringe entfällt.
Die 4 Minuten Turn Regel gilt grundsätzlich nicht. Es gibt nach 2 Stunden Spielzeit einen Hinweis, dass rigoros nach 2½ h Spielzeit abgebrochen wird. Es wird empfohlen eine Schachuhr per Handy-App mitzubringen und seine eigene Spielzeit zu kontrollieren. Der Organisator behält sich vor langsamen Spieler dies vorzuschreiben. Es gibt außerdem keine Illegal Procedure, wenn man vergessen hat, den Turn Marker zu ziehen.
Punkteverteilung
Mannschaft:
Win: 2
Tie: 1
Loss: 0
Painted Teams: 0.1 per Team
Einzelspieler:
Win: 5
Tie: 2
Loss: 0
Concede: -5
Painted Teams: 1
Tiebreaker (Abschlußtabelle)
Um die Gewinnermannschaft zu ermitteln gilt folgende Reihenfolge:
Mannschaftspunkte
Total Tier der Mannschaft
Opponent Score
Direkter Vergleich
Die Summer der individuelle Punkte der Mannschaft
Touchdown-Differenz
Casualties- Differenz
Münzwurf
Um die Top 3 Trainer zu ermitteln gilt folgende Reihenfolge:
Individuelle Punkte
Total Tier des Trainers
Opponent Score
Direkter Vergleich
Touchdown-Differenz
Casualties- Differenz
Münzwurf
Preise
Beste Mannschaft
Die Trainer der Mannschaft mit den meisten Punkten sind die Gewinner des Turniers und erhalten jeweils einen Preis.
Beste Trainer
Die drei bestplatzierten Trainer erhalten die drei SBBM-Marker
Best Player
Es werden alle reguläre SPP (außer MVP) mitgeschrieben (COMP, TD, CAS, INT). Der Eigentümer des Teams mit dem besten Spieler bekommt einen Preis.
Bester Friedhofslieferant
Der Coach des Teams, das die meisten Kills verursacht (auch durch Fouls, Fans, Dodges, etc.) erhält einen Preis. Ein Kill zählt nur bei einer Gegner-Einwirkung jeglicher Art. Bei einer Throw-Team-Mate-Landung zählt der Kill nur, wenn die Landung aufgrund eines Tackle-Zone-Malus nicht klappt (doppelte Punktzahl gibt es, wenn der geworfene Spieler auf einem anderen Spieler landet und dabei beide Spieler sterben).
Most Double Skulls
Der Spieler mit den meisten Skulls im Laufe des Turniers würfelt erhält einen Preis. Gewertet werden folgende Ergebnisse:
Double-Skull Wertung
RR
1 Punkt
2 Punkte
RR
5 Punkte
4 Punkte
RR
10 Punkte
---
Süddeutsche Blood Bowl Meisterschaft
Das Big Boys Battle ist Teil der Süddeutschen und Schweizer Blood Bowl Meisterschaft-Turnierserie. Bei dieser Serie nehmen 12 Turniere im süddeutschen und Schweizer Raum teil. Bei jedem Turnier können Punkte gesammelt werden. Wer am Ende der Saison bei die meisten Punkte seiner besten drei Turniere gesammelt hat, wird zum "Süddeutschen Meister" gekürt. Teilnehmende Turniere sind:
Tournament Rules
Schedule
ab 9:00 Registration & Briefing
10:00 Round 1
13:00 Round 2
16:00 Round 3
19:00 Award Ceremony
Tournament Rules
The tournament will be a squad event with 3 games of Blood Bowl. Every squad consist of 4 human coaches and their teams.In case less than 4 squads sign up the tournament will be played as single player event. In case single players sign up, they will be assigned to a squad by the organizers. In case an odd number of squads are registered, the last three squads will be playing each other in a "threesome". The pairing will follow a pre-defined combination.
The rules will follow entirely the tournament rules of World Cup VI with some smaller exceptions. The budget of day 1 will be used for game 1, the second game will use the budget of day 2 and the third game will use the budget of day 3. All rules can be found the World Cup website. The exceptions are:
The Total Tier of each squad must exceed 8. There must be four different race in each squad.
All coaches mus play the tournament with 3 different teams. Who will play with which team will be decided internally by the squad and has to be finalized once the pairing for each round will be announced.
The order (ranking) of the teams in rounds 2 and 3 will be based on the tournament performance of the team rather than the coach.
Painted teams will get bonus points.
The rule about skill rings will not be used.
The 4-minute-turn-rule will not be enforced, unless both coaches agree on it. After 2 hours of game play the organizers will inform the coahces, that the game will be terminated after 2½ hours. It is highly recommended to use a chess clock, e.g on the smart phone, to check your own playing time. The organizers may enforce using a chess clock for slow coaches. There is no Illegal Procedure, if you have forgotten to move your Turn marker.
Points
Squad:
Win: 2
Tie: 1
Loss: 0
Painted Teams: 0.1 per Team
Single Coach:
Win: 5
Tie: 2
Loss: 0
Concede: -5
Painted Teams: 1
Tiebreaker (Final table)
To determine the winning squad the following order will apply:
Squad points
Total Tier of the squad
Opponent Score
Head-to-head
The sum of the individual points of each squad
Net Touchdowns
Net Casualties
Coin toss
To determine the top 3 coaches the following order will be used:
Individual points
Total Tier of the coach
Opponent Score
Head-to-head
Net Touchdowns
Net Casualties
Coin Toss
Prizes
Best Squad
The coaches with the most points are the winner of the tourney and will receive a price.
Best Coaches
The best three coaches of the tournament will receive the three SBBM-markers
Best Player
All regular SPP (COMP, TD, CAS, INT, but not MVP) will be recorded. The owner of the team with the best player will receive a prize.
Most Kills
The Coach of the team, which caused the most Kills (including Fouls, Fans, Dodges, etc.) will be awared a prize. A Kill will only count if opponent interaction occured. A failed landing after a Team-Mate-Action, the kill only counts, if the landing failed due to the tackle zone modifier. (The throwin coach will get double points if the thrown player lands on top of another player and both die)
Most Double Skulls
The coach who rolls most Skulls within the tourney received a prize. The following results are counted:
Double-Skull Points
RR
1 Point
2 Points
RR
5 Points
4 Points
RR
10 Points
---
South German Blood Bowl Championship
The Big Boys Battle is part of the Supra-alpine Blood Bowl Championship Tournament Series. Tournaments in Southern Germany, Switzerland and Austria take part in this NAF-approved series. At every participating tournament points can be collected. The best three tournaments of each coach will count and the best coach at the end of the season will be crowned "SBBM Champion". Participating Tourneys are: